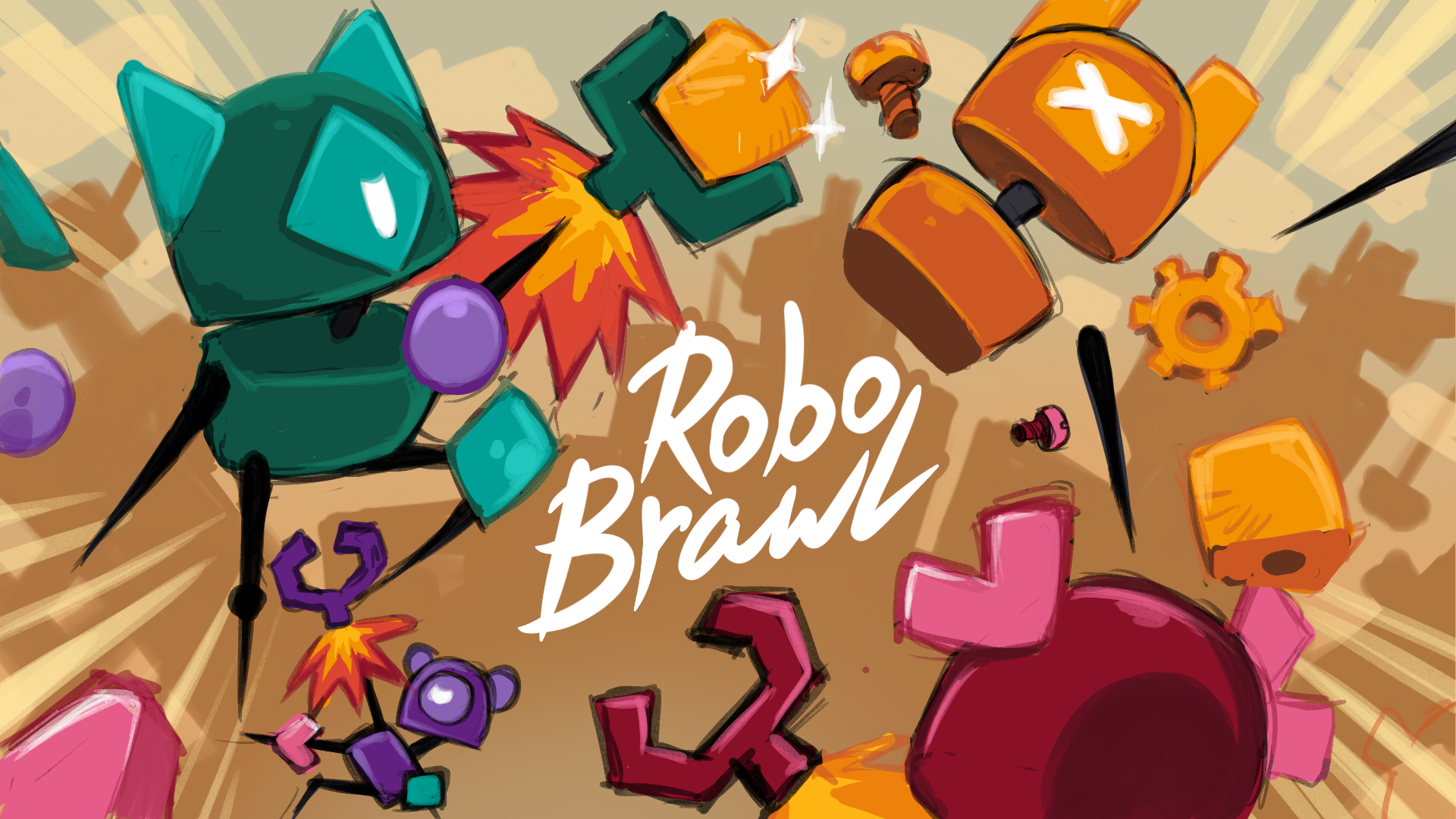 Robo Brawl
Robo Brawl is a lokal Fighting-Game for 2-4 Players. Repair yourself with the salvaged Parts of your enemies to survive the brawl. Don't loose your eye or you will die!

Team:
Artjom Fransen (Gamedesign, Leveldesign & SFX/VFX)
Federico Francisco Benitez (Music&SoundDesign)
Inga Kriz (Gameart & Animation)
Johannes Kutsch (Programming &Gamedesign)

Have Fun and (p)repair yourself. <3

Robo Brawl was created during the Global Game Jam 2020.
Download
Click download now to get access to the following files: